The Beneficial Ingredients of Black Chicken Herbal Soup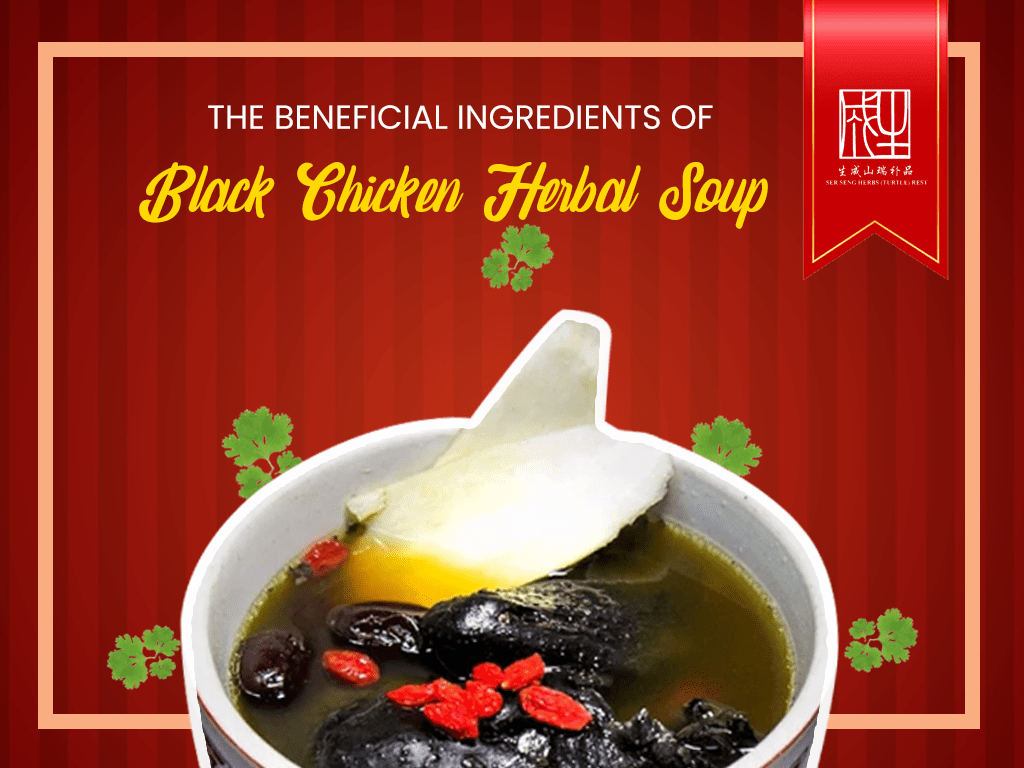 There are restaurants everywhere that offer different dishes. Ser Seng Turtle Soup is one particular restaurant that you might want to pay a visit. Aside from its signature turtle soup, it also offers another delicious dish — the black chicken herbal soup. Now, while it might not be the first dish you'd choose off the menu, we'll state why you should have an order the next time you visit.
What is black chicken?
But first of all, we have to know what black chicken is. This dish originating from China is now a local delicacy here in Singapore. The black chicken isn't actually a chicken with black feathers. It is a black chicken with beautiful white feathers. The black in its name can only be distinguished on its skin. If you think it tastes different, you'd be surprised to find out that it's just like any other normal chicken. There's so many ways to cook it too! Ser Seng Turtle Soup's version of the chinese black chicken soup is made healthy with the help of the ingredients that we use.
1. Dried wolfberry
Wolfberry is also known as goji berry. Don't be so quick to judge these small substances. They are actually filled with lots of nutrients that the human body needs. Its benefits include lowering of cholesterol, controlling diabetes, and strengthening immune system. Moreover, if you need better eyesight, prevention from cancer, a better liver health, and protection from UV radiation, then dried wolfberry is the ingredient you're looking for.
2. Red dates
Like wolfberry, this fruit also possess multiple positive effects for the human body. It can be used to treat cancer and relieve stress. If you want better skin and if your aim is to lose weight, red dates is the one to go to.
3. Lotus seeds
For most people, they don't eat seeds. However, lotus seeds can be an exemption. These tiny bits are a great source of four substances — protein, magnesium, phosphorus, and potassium. Each substance has its own benefits for the body. It is also low in sodium and cholesterol so you know that what you are eating is really healthy for you. Furthermore, if you are having a hard time falling asleep or relaxing, why not try lotus seeds? They can actually help restore energy in the body.
4. Job's tears
These little seeds are great in curing allergies! It works for warts, arthritis, obesity, and many more. It can even treat toxoplasmosis, an infection caused by a parasite. More importantly, your gastrointestinal system will be thanking job's tears because of the protection it provides it.
5. Dang shen
This ingredient again has many benefits for the body. Dang shen, also known as poor man's ginseng, is used in Ancient China in creating a tonic that replenishes one's qi. Now in modern times, it's used for the spleen. It can treat a variety of disorders such as memory loss, diabetes, and high blood pressure. Dang shen is also effective on those who are experiencing fatigue, poor appetite, and diarrhea.
With just the ingredients, you just know that black chicken herbal soup is very healthy. It's filled with carnosine, an antioxidant for various sickness. Moreover, black chicken has twice as much more carnosine than regular chicken. It's no wonder that a lot of people love eating black chicken herbal soup. Not just because of its flavour but because of its health benefits.
Ser Seng Turtle Soup is open every 11AM to 9PM, Tuesdays to Sundays. Visit us at 39, Thai Thong Crescent.