Black Chicken Soup for Various Sickness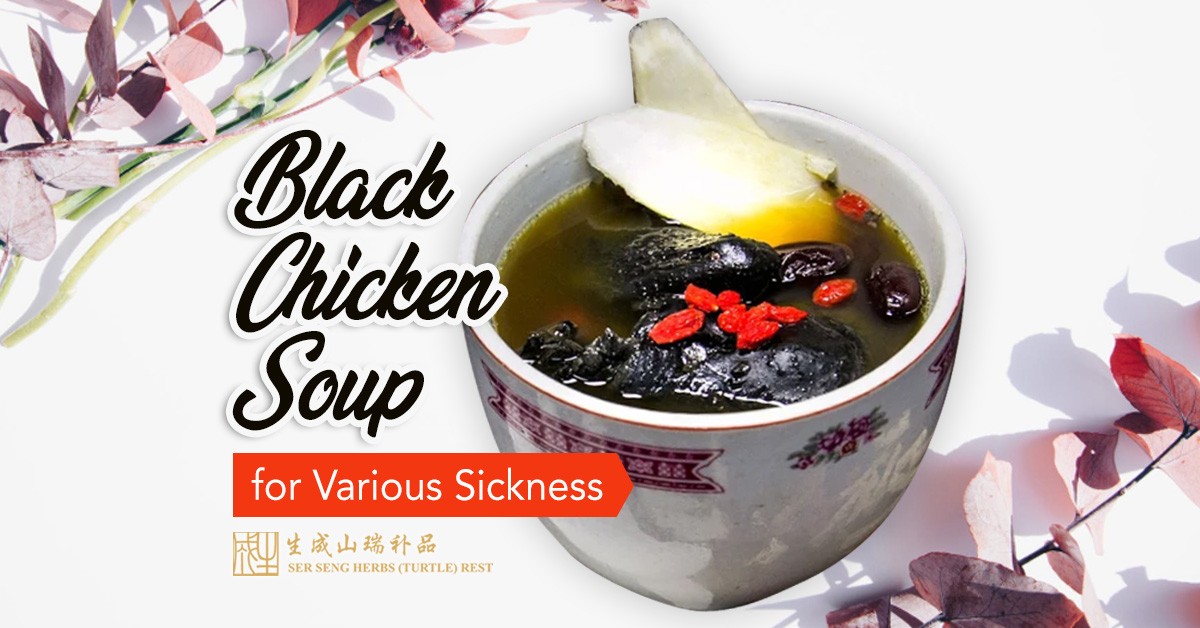 Singapore's weather has been a rollercoaster ride these past few months. We survived the heat and perspiration in most parts of 2019, braved through the monsoon season in December 2019 and now we are back with the humidity and sunny weather at the start of 2020. People falling sick in all regions of the country, catching common colds to occasional coughs. But before they get even worse, how can it be prevented and avoided? Our black chicken soup is here to help manage these health problems.
Health benefits
The best way of consuming the full potential of black chicken is by cooking a soup with it. Our soup is packed with nutrients and health benefits –  one bowl of it and it puts up a protective shield against common viruses. Other known health benefits include:
Boosting the immune system
Serves as a protection for the eyes
Offers relief to asthma sufferers
Increases female fertility
Promotes heart health
Treats headaches
Natural remedy for cough
As compared to regular chicken, black chicken offers higher levels of iron, minerals, vitamins and nutrients. Other nutritional benefits include:
Good source of protein
Good source of vitamins B and E
Good source of iron
Good source of phosphorus
Good source of amino acids
Low in cholesterol
Black chicken is also full of an antioxidant which helps to keep you healthy, prevent sickness and common colds. This antioxidant is called carnosine. It is the main highlight factor of our black chicken soup that makes it a recommended natural remedy for many illnesses.
What is Carnosine?
It is a protein building block that is naturally produced and can be found in meat, fish and poultry.  A high concentration of carnosine is good and beneficial for one's muscles and nervous system when consumed.
Carnosine magic
This antioxidant is useful in preventing damage caused by too much sugar in the body. It is also important for many normal body functions including the proper function and development of the muscles, heart, liver, kidneys, brain and many other organs. By consuming it, one is also able to prevent signs of ageing and prevents or treats the complications of diabetes such as nerve damage, eye disorders (cataracts) and kidney problems. Carnosine also helps with dry skin, exercise performance, obesity, memory loss with ageing, glaucoma and ulcerative colitis. 
But reminded, however, that too much carnosine is also not healthy for your body. As carnosine lowers blood pressure in some cases, for those who have low blood pressure, it is advisable not to drink too much black chicken soup. Our black chicken soup has a healthy amount of carnosine in every serving and with other ingredients, it balances out an adequate dose of nutrients one should have every day.
We make it our top priority to serve you the finest, most nutritious black chicken soup with our recipe which has been perfected over the years. Visit our restaurant at 39 Tai Thong Crescent or have a bowl delivered to your doorstep via our delivery service. We are always happy to serve you a flavourful, comforting and piping hot bowl of our speciality Black Chicken Herbal Soup!