zhWhether you are a long time
fan of Turtle Soup, or are
trying the rare delicacy for
the first time, Ser Seng is the
place to have it.
View Our Menu
Moving into the 1960, Ser Seng progressed to a push cart with a fixed location. During the 80's the Tai Seng district was undergoing a lot of development, with thet attendant dust, pollution, noise and un-cleanliness.
The perfectionist in Mr Tan was upset, he felt that the environment wasn't very conducive to the quality he was trying to build. This prompted a move to the current air-conditioned shop in Tai Thong Crescent now.
With the historic Ser Seng shingle once aged prominently displayed many old time customers from the early days managed to find their way back to their most favourite turtle soup.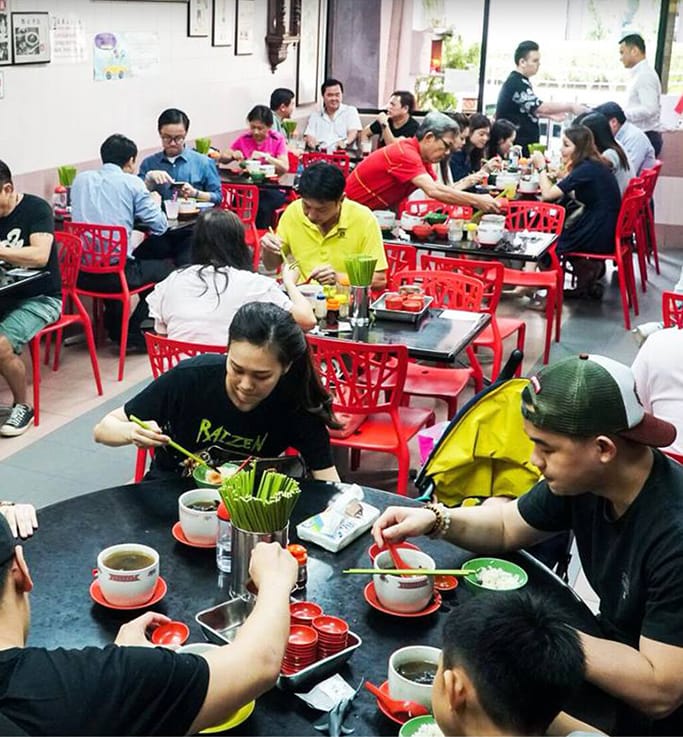 Our dishes remain to be one of the oldest recipes in town. The years of experience serving thousands of craving customers has enabled us to perfect its taste. Our locally-sourced ingredients and meticulously cooked traditional broths take long hours of preparation that keeps our customers, even from the early days, finding their way back to the most favoured and timeless soup shop.
Awards
If you're still in doubt of our products and services, why don't you take it from these award-giving bodies? We take pride in these awards for our continuous service and dedication in bringing quality food to your table. You can read more about our world-class achievements here.
Blog / News
Aside from feeding your eyes and stomachs, why not try feeding your mind as well? Have a good read from our wide array of blog posts and news stories.