What is the Difference Between a Fine Dining and Casual Dining Restaurant?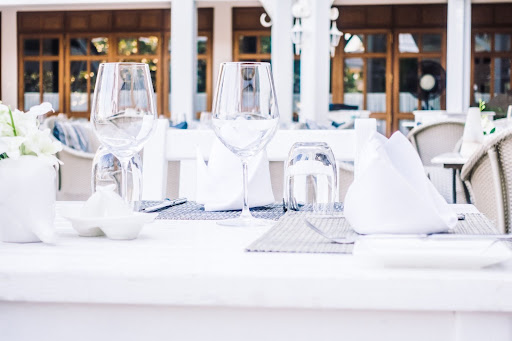 We often want to have a good time with our friends or family, and that's when we choose to visit a place where we get good food with a pleasing atmosphere. But because of various restaurants and food chains, this experience can be differentiated in two ways. We call it fine dining and casual dining. 
Today, we can choose from multiple restaurants that offer different dining styles. However, selecting a restaurant that suits our dining preferences can sometimes get complicated.
Which one should you choose, from fancy, finer dining restaurants to cool casual restaurants?
What should you expect at each of these restaurants, and what type will be the right choice for you? You'll be able to answer these questions better after understanding the difference between a fine dining restaurant and a casual dining restaurant.

Now to put it simply, fine dining is more inclined toward giving the customer a premium & luxurious dining experience, whereas casual dining can be considered something very regular and pocket-friendly.

With the proliferation of restaurants and food outlets in small communities, coastal towns, and downtown cities, the culture around the eating experience now contains far more diversity and tastes than ever before.

In this blog, we have listed the key differences between fine dining and casual dining restaurants that will help you understand which is the right choice of restaurant for you. Each key indicator will help you pick the perfect dining place!

The Difference Between A Fine Dining And Casual Dining Restaurant:
A Casual Dining Experience
A casual dining restaurant delivers reasonably priced meals in a more relaxed setting. Casual eating is between fast food and fine dining. A casual restaurant has a more laid-back atmosphere, a pleasant setting and surroundings. Popular foods such as the famous turtle soup of Singapore are reasonably priced, and restaurants can be either buffet-style or with table service.

A casual dining restaurant's atmosphere and aesthetic can vary from bright and airy to gloomy and somber. Tablecloths are optional, and silverware and plates are provided. The dress code is casual; however, some fancier casual eating venues may have restrictions prohibiting wearing flip-flops or shorts. The cuisine and service are frequently average or above.

One of the best places in Singapore to experience casual dining with lip-smacking flavors is Ser Seng Turtle Soup. Their main course and best-seller is Singapore's most authentic bowl of turtle soup. Every bowl includes a considerable portion of protein-rich turtle meat, collagen-rich turtle skin, delicious turtle eggs, and skillfully prepared traditional broth. This healthy mixture goes well with their yam rice.

A Fine Dining Experience
Fine dining, on the other hand, is a more formal dining experience. Fine dining is defined by exceptional food and pricey places, yet affordable options are also available. Formally, food is served by qualified front-of-house workers. The service is excellent, and the restaurant will be more beautiful and serene. The ambience is an essential aspect of creating an enticing dining environment. The lighting, table arrangements, staff, style, design, and architectural interior design all contribute to the mood.

Conclusion
So, now that you know what differentiates a casual dining experience from a fine dining one, we are sure that you will choose the right place for the right occasion, especially for the best Turtle Soup in Singapore, because it is the taste of the food and the way it is served that makes or elevates the dining experience.