Try These 6 Soothing Soups When You're Sick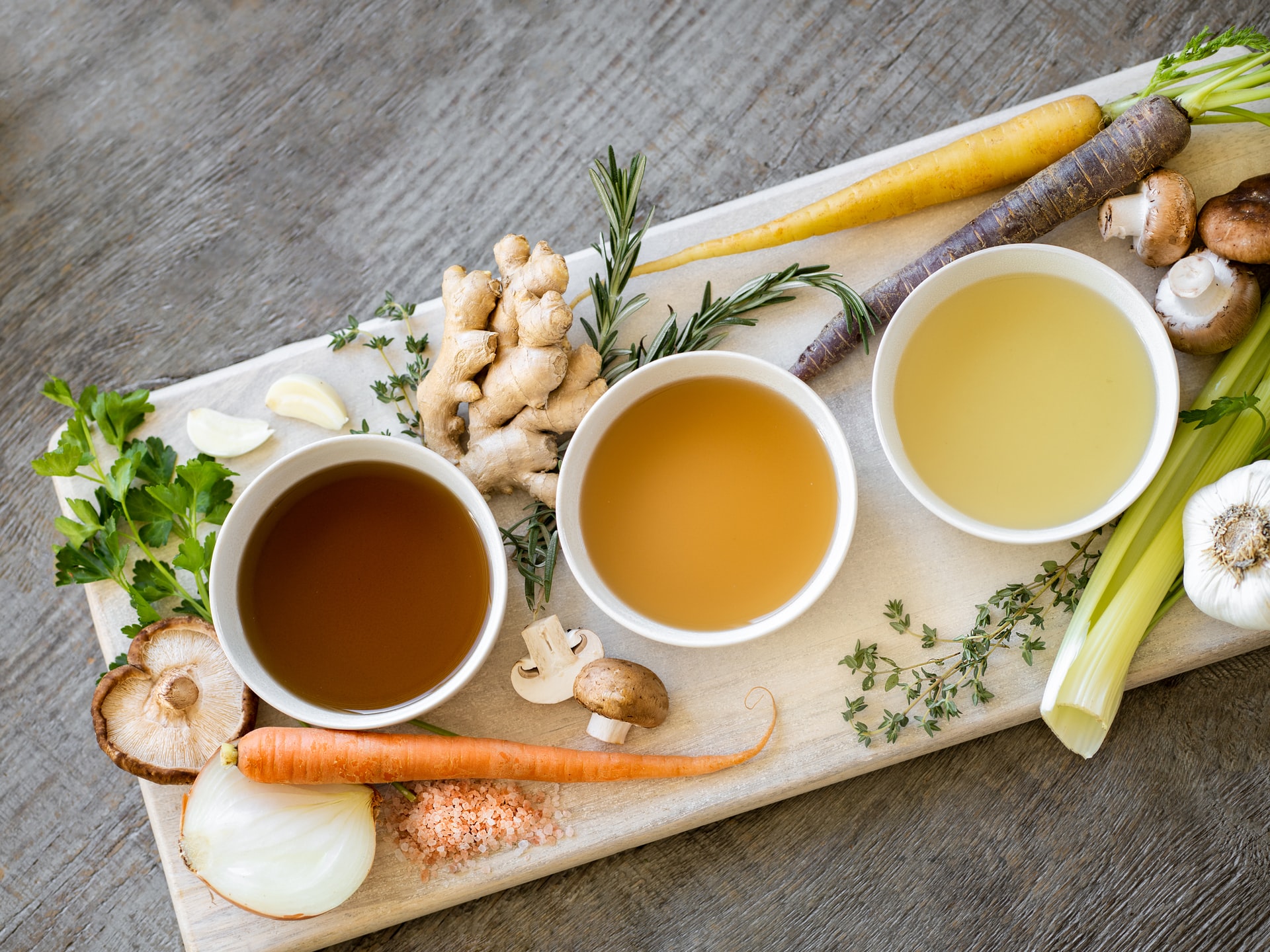 Everyone craves a hot bowl of their favourite soup when they are sick. Why's that? Drinking a steaming bowl of broth soup gives your body the vitamins and nutrients it needs to get better, plus it's light and hearty. When we're sick, we can lose hydration, so sometimes it's great to have something light and only a little taxing on your system.

Here is a list of 6 soothing soups to try when you are sick
Chicken Noodle Soup
Chicken noodle soup is one of the best soups to have when sick. The hot broth helps relieve a sore throat and instantly stimulates nasal clearance. The soup also contains electrolytes like sodium, potassium, magnesium and hydrating fluids that hydrate your body. The chicken and rich veggies boost your immunity system, and the noodles help you feel full and satisfied.

Black Chicken Soup
Black chicken soup is another healthy soup to have when ill as it is a superfood. Black chicken is rich in antioxidants, especially carnosine and is also packed with other crucial nutrients that help improve body immunity. Ser Seng Herb (Turtle ) Restaurant offers the best black chicken soup in Singapore that contains wholesome ingredients such as dried wolfberry, real dates, lotus seeds, and dang shen that boosts your overall immunity and instantly rejuvenates you.

Asian-Inspired Zoodle Flu Buster Soup
The Asian-inspired zoodle flu buster soup is light and flavourful while still high in anti-inflammatory compounds. This tasty soup is both calming and filling. The combination of crunchiness from cabbage and cashews with the tangy lime juice and ginger is yummy and soothing. It's also packed with nutritious ingredients such as fresh Asian peppers and cilantro, which have been shown to help strengthen your immune system, reduce irritation, and keep you strong and healthy.
Golden Turmeric Noodle Miso Soup
Several toxins float around your body when you are unwell. Having Golden Turmeric Noodle Miso SOup is a great way to flush the toxins. It's packed with tons of vegetables like scallions, celery, and broccoli that cleanse your body and make you feel more wholesome.

Poblano Chicken Chowder
Poblano chicken chowder is high in antioxidants such as vitamin C and carotenoids, some of which are converted by the body to vitamin A. Poblano peppers may provide therapeutic benefits due to their high nutritional content and beneficial plant chemicals. Additionally, some research indicates that it connects to nerve cell receptors, reducing inflammation and discomfort.

Butternut Squash Soup
Vitamin C, vitamin E, and beta-carotene are all found in butternut squash soup. Many antioxidants have been found to help prevent and delay inflammation, resulting in a decreased chance of developing various chronic illnesses. This soup contains lots of Vitamin A and C, which is beneficial to your hair and skin!

If you're feeling unwell and unable to cook, a soup delivery service is the next best thing for a warm, comforting meal. Ser Seng Herbs (Turtle) Restaurant offers one of the best black chicken soup in Singapore to help take care of your cold and make you feel better instantly!