Knowing the Difference: Soup Restaurant, Cafe and Restaurant?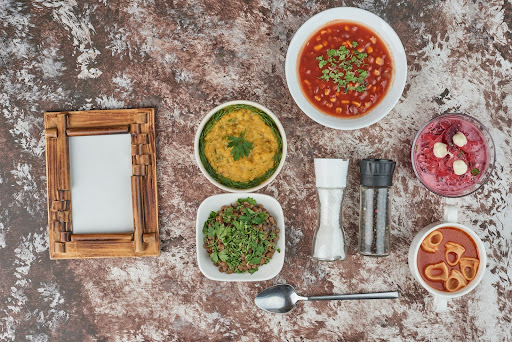 Nowadays, when people want to eat out, they are spoilt for choice! From fast food restaurants, fine dining restaurants, cafes or food trucks – each of these have different menus and the choice for which place to dine is dependent on what kind of food people are in the mood for. However, there are certain menu items that overlap between one food outlet and another: things such as tea and coffee.
Sometimes, this can make it confusing to potential customers. Aside from what kind food each place serves, what actually makes them different from one another? A common question people usually ask is what are the differences between restaurants and cafes, but here, we will focus on the key differences between specialty restaurants vs. cafes.
In general, restaurants are eateries that sell both food and beverages, whereas cafes are those that focus more on beverages. In that regard, all cafes would then be restaurants by default, but that would not be quite accurate. Here are the differences between specialty restaurants and cafes, beginning with the definitions.
From Soup Restaurant to Fine Dinning
Restaurants are medium to large-sized establishments that serve full-course meals. They offer differing types of food such as starters, main courses and desserts, as well as beverages, which can be both non-alcoholic and otherwise. When it comes to specialty restaurants, they are a type of restaurant that serves food that is considered limited. For example, there are beer and wine specialty restaurants or turtle soup restaurants as an oriental example.
Cafes – The Fast Casual of Modern Eatery
Cafes are small to medium-sized establishments that focus on beverages, as well as small snacks or desserts. They typically sell a limited number of food dishes and do not serve alcoholic beverages.
Key Distinguishments Between Cafe vs Restaurant
Menu Items
Restaurants generally offer a bigger menu as compared to cafes, with more variations to their food dishes and less emphasis on their drinks. The opposite is true for cafe's. Picture this: if someone were to ask you to name every drink on a Starbucks menu, would you be able to?
Of course, this would be an exaggeration in the cases such as specialty restaurants, wherein they would have a menu limited to the specialty cuisine they serve. For example, turtle soup restaurants would sell dishes made of turtle meat and broth.
Capacity
How many people restaurants and cafes are capable of serving depends on the size of the establishment, however, generally restaurants are always able to accommodate a larger number of people. To put it into numbers, cafes can usually hold up to 10-30 people at once, and for restaurants it can go up to 100 people at once. The number of diners also affects the environment of the restaurant or cafe.
Ambience
Considering that cafes have a lower number of people, it generally translates into a relaxed and casual atmosphere. Which is why many people tend to go to cafes to get work done or go for meetings. Some also go to cafes to hang out and chat with friends. When it comes to restaurants, people go with both family and friends, and with the bigger crowd, it can get rowdy in there. Hence it is not a suitable place to do work or have a nice conversation with someone.

However, this is also not the case for all restaurants since fine-dining restaurants usually require you to make a reservation and limit the number of customers they serve at one time. This is due to the nature of fine dining where they will give the utmost customer service to each and every customer they serve.

All in all, cafes and restaurants are similar but not entirely the same. The concept of a cafe is to be small, accommodate a small number of people and maintain a relaxing and calming atmosphere, whereas restaurants will have a more rowdy environment and focus on filling their customers' stomachs with good food. When it comes to specialty restaurants, it is just on the same lines as other restaurants, only that the food served is more of a niche cuisine. Just like turtle soup restaurants!