The Many Health Benefits of Black Chicken Herbal Soup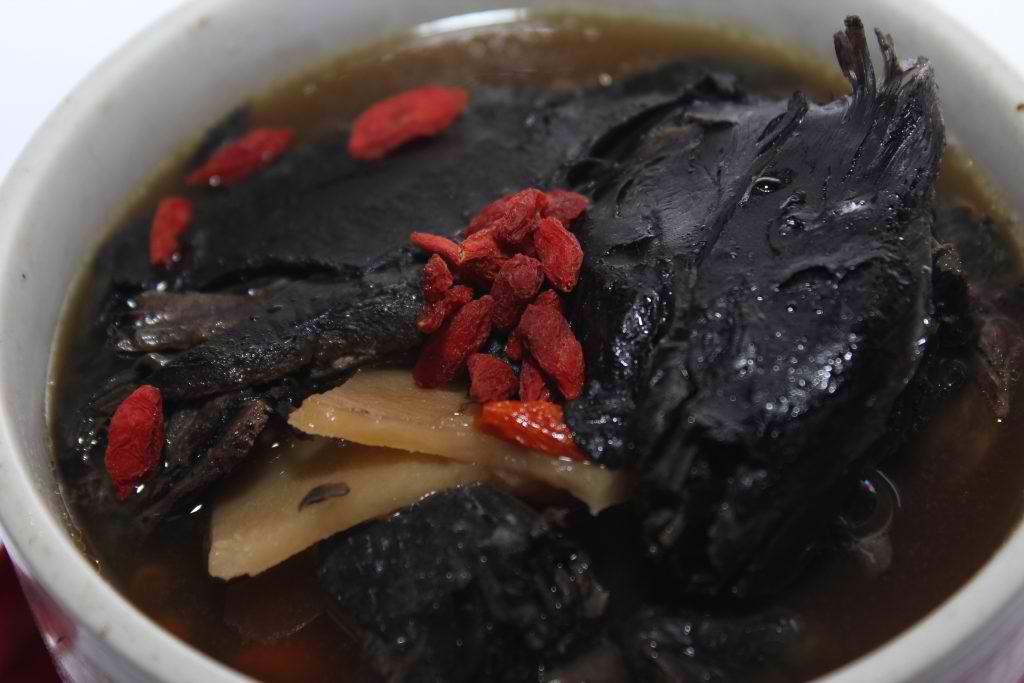 Nowadays, people are being more conscious of their health. They try all these supplements and various exercise routines to stay fit. They adjust their diet so that they get the required amount of vitamins and nutrients that they need.
There are many dishes out there that one can eat to stay healthy. Speaking of one, we highly recommend that you try Black Chicken Herbal Soup. Not only famous for its very distinct colour, but also for its various health benefits. But can black chicken be eaten? Absolutely! This dish might become your favourite. Hang on to your shoes because you are about to learn the benefits of this flavourful soup dish.
1. It is a source of antioxidants
Black chicken herbal soup is filled with antioxidants specifically carnosine which targets various sickness. Antioxidants play a role in treating many conditions such as cancer and heart disease. If you think that the carnosine content of black chicken is the same with regular, then you've got it wrong. Black chicken has twice more carnosine.
2. It serves as protection for the eyes
Thanks to antioxidants present in black chicken, the dish also serves as a protection for one's eyesight. So if you have bad eyesight or you just want to make sure that it stays healthy and functional, grab yourself some black chicken herbal soup! Partner it with some fruits and green vegetables and your eyes will be thanking you.
3. It is a source of protein
Black chicken is still chicken regardless of its colour. That is why black chicken herbal soup is a great source of protein. In fact, it has more protein content as compared to other varieties of bird meat. If you are building body muscle, then this dish is great for you.
4. It promotes heart health
Black chicken is filled with many minerals that is useful for a healthy heart. Blood clot can easily be prevented with these substances. Furthermore, you can expect for a better blood circulation in the body for having this delicious dish in your diet. You can free yourself from heart attack as well as stroke.
5. It treats headaches
The first cure that people would immediately resort to when they have a headache or a cold is to have tea. If you want, you can try black chicken because it has been known to have the same effect. However, the cure is linked to black chicken eggs rather than the chicken itself.
6. It is low in cholesterol
Cholesterol is something that most people try to avoid. Aside from black chicken having more carnosine than white chicken, it actually has less cholesterol content as well. So if you are craving for chicken meat without the worry of taking too much cholesterol, then this dish is the one for you.
7. It is a source of vitamin B
If your doctor recommended that you get more vitamins in the body, consider this delectable chicken soup. It is a great source of vitamins B1, B2, B6, and B12. These vitamins are vital for proper metabolism in the body. They are also responsible for a healthy heart.
8. It is a source of vitamin E
Aside from vitamin B, you can be sure to receive a good amount of vitamin E from black chicken as well. Vitamin E is used in promoting good blood health. Black chicken reduces the risk of coronary artery disorders. A healthy blood circulation in the body also promotes healthy skin.
9. It is a source of iron
Black chicken can help prevent the development of anemia in the body. Anemia is when our blood does not have enough haemoglobin in them. When haemoglobin in our body is too low, the cells don't get enough oxygen. Aside from anemia prevention, iron is also used in the formation of muscles.
10. It is a source of phosphorus
Adding to the many vitamins and nutrients found in this one of a kind chicken recipe is phosphorus. This substance is used to strengthen bones and improve metabolism. You will also get that instant boost of energy with phosphorus.
11. It is a source of calcium
If you immediately think of stronger bones when you hear of calcium, you are correct. It is the primary vitamin you need if you want to prevent bone related conditions such as osteoporosis. Consider adding calcium to your diet which you can easily have for enjoying a bowl of flavorsome black chicken soup.
12. It can offer relief to asthma
Aside from headaches, the eggs of black chicken can also be taken advantage of to relieve your asthma problem. This, however, needs to be further proven through studies. But, hey, there is no harm in trying, right?
13. It is a source of amino acids
Completing the list of the many benefits of black chicken herbal soup, we have amino acids. This substance is known to supplement the muscles in our body. Amino acids also helps in regulating the flexibility of our blood vessels.
Wow, right? All those nutritional benefits from just enjoy a delightful dish of black chicken soup! I bet you would want to try one now. 
Where to find black chicken soup in Singapore?
If you are one of the people asking where to buy black chicken soup, you need not to look elsewhere! Head over to Ser Seng Turtle Soup and we would be more than happy to serve you a hot bowl of our special black chicken herbal soup! We offer authentic chinese black chicken soup that everyone come visit our restaurant for! We are open from 11AM to 9PM every Tuesdays to Sundays at 39, Thai Thong Crescent.