Emerging Trends Shaping the Restaurant Industry in 2022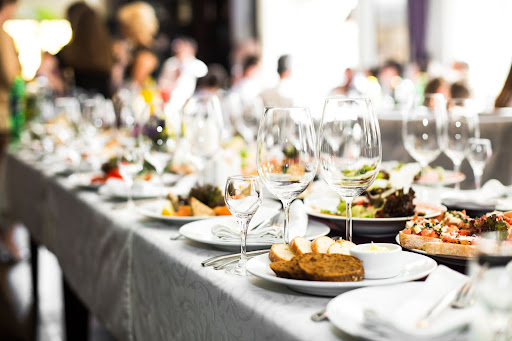 The food and beverage industry has been evolving throughout the decades, and with recent technological advances, it does not seem like they are about to stop any time soon. The restaurant industry will continue to thrive, especially after the pandemic where everyone is scrambling to make up for lost time, but how will independent restaurants fare?
Here are the emerging trends of the industry in 2022 that restaurant owners can keep their eyes on:
1. Building Strong Customer Loyalty
The post-pandemic world has surfaced a new priority for restaurants, and that is customer retention. As part of the hospitality industry, which is one of the industries that have taken the biggest hit from the pandemic, restaurants have to rethink their way of keeping customers coming back. And what better way than to zero in on individual customer experiences; on top of offering loyalty programs, they are also looking into better personalization, convenience and customization.
2. Strengthening Online Presence
Online presence has become an essential part of marketing strategies in recent times, however, restaurant owners may overlook this. Although websites like Yelp and other online review sites have dropped in popularity, it would not hurt for a restaurant to at least have a business profile up on Google to make sure their presence will be noticed. Otherwise, they would be invisible to potential customers searching for places to dine at. Searches like "where to eat turtle soup in Singapore" would yield no results if specialized restaurants do not act on the existing demand.
3. Kitchen Automation
Certain tasks in the kitchen can be automated so that the entire cooking process can be further streamlined to optimize speed and efficiency. This would entail faster customer service, less reliance on staff and an overall increased profits to the restaurant. A few examples of kitchen automation trends to look forward to in 2022 are:
Intelligent ovens
Intelligent stoves
Self-cleaning kitchens
Autonomous robotic chefs
4. Labor-saving Technologies
With the recurring theme of restaurants struggling to retain employees, bolstered by the pandemic where people were unable to work in close proximity with others, restaurants are turning to technologies that can bypass the need for labor. This can explain the rising popularity of mobile-ordering apps, self-service kiosks, voice automated direct phone orders, and drive-thru ordering.
5. Competitive Wages
Rising financial pressures have caused people to be more selective with their work placements. This in turn leads to restaurants having staffing problems, and one way to work around it is to offer higher wages. Expect restaurants to advertise higher wages and other inclusive benefits such as health insurance!
6. Menu Trends
Restaurant menus weren't meant to stay the same forever. As with specialized traditional cuisine restaurants such as Ser Seng Turtle Soup, even the most niche restaurants have to evolve their menu to suit more diverse customers and have a wider reach of various audiences. Emerging menu trends would look like the following:
Health conscious options (GMO-free, organic or all-natural dishes)
Vegan cuisine
Customer preferences
7. Pickup Shelves
Recently, restaurants have begun introducing self-pick up services that allow customers to make orders in advance and stop by at a later time to collect them. With pickup shelves that act similarly to drive-thrus, customers can conveniently pick up their food without getting out of their car, improving the efficiency of their dining service.
8. Contactless Ordering and Delivery
Echoing the same sentiment with the convenience of food delivery, it is also a given that contactless ordering and delivering is here to stay. No matter what kind of food restaurants are serving, most are adapting to package their foods for delivery. Even turtle soup delivery is on the rise!
This mode of dining has been popularized because of the pandemic, however, due to its ease, people are starting to prefer this method compared to driving to a restaurant to eat. It eliminates physical contact and negates the spread of disease, as well as eliminating the need for customers to wait in line. Which puts contactless ordering and delivery a priority for restaurants in the near future!
Conclusion
All in all, the above trends are on par with the trajectory the food and beverage industry is riding on, with all things considered. The impact the pandemic has had on the industry is disastrous, however, with time, everything is slowly going back to normal. It will only be a matter of time for restaurants to flourish, even independent restaurants such as Ser Seng Turtle Soup!