Summer Health Boost: Chinese Black Chicken Soup for Your Immune System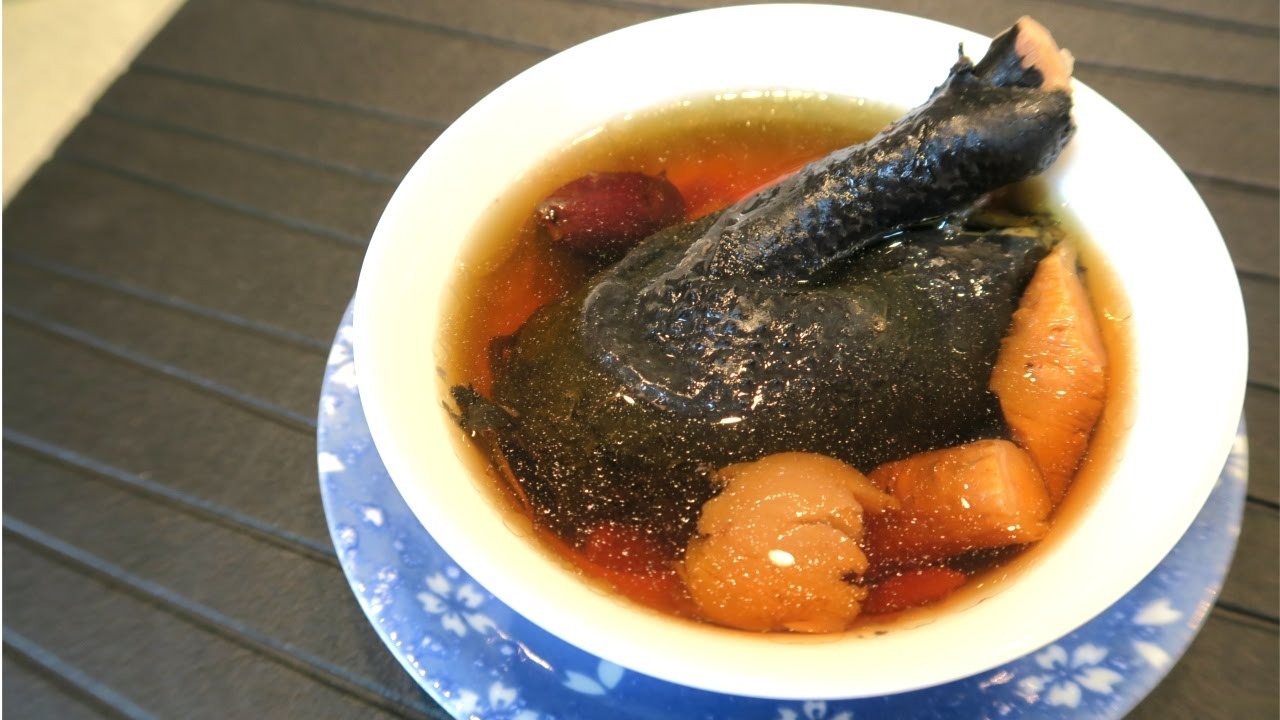 As the warm days of summer approach, many of us seek out ways to bolster our health and support our immune systems. Chinese Black Chicken Soup is a scrumptious, nourishing solution that has been embraced for centuries in Chinese medicine. This traditional soup has powerful effects on overall health and well-being – being said to both stimulate the immune system and aid digestion. Furthermore, it is thought to revitalise the body.

Chinese Black Chicken Soup is a renowned dish in Singaporean cuisine with significant cultural and medicinal value. It is often prescribed to new mothers after the birth of their child or to those recuperating from an ailment or surgery. According to traditional Chinese medicine, consuming this soup can significantly improve circulation, promote blood nourishment and strengthen the body's qi – its essential vital energy.

This savoury delight is often served in local restaurants and can also be discovered at hawker centres and food courts.

What is Chinese Black Chicken?
Known as "Silkie" chicken for its distinctive look, the unusual black hue of the Black Chicken from China is unlike any other. Its skin, bones, and meat are all jet-black in colour. Not only does this bird look different – its flesh is also much more tender than that of a regular chicken, and it possesses a delicate sweetness to the taste. Additionally, many believe that consuming the Black Chicken can provide certain health benefits, such as enhancing one's immune system.
Health Benefits of Chinese Black Chicken Soup
When it comes to health and wellness, Chinese black chicken soup has a host of advantages, such as:
Boosts the Immune System
Chock full of essential nutrients to promote strong immunity, the traditional recipe for a bowl of nourishing and flavorful black chicken soup can provide you with zinc, iron, and selenium. Not only do these vital components boost the body's ability to fight off sickness and infection, but they also provide delicious sustenance.

Promotes Digestion
Including collagen in soup is more than just a tasty addition; it is also a beneficial one too. This protein helps to support digestion by reinforcing and fortifying gastric linings, which ensures better uptake of nutrients from food consumed.

Nourishes the Body
A bowl of authentic and warm Black Chicken Soup from Singapore is not only delicious but also very healthy. Packed with proteins, it can help to build and repair body tissues. Additionally, the soup contains amino acids that are beneficial for keeping bones, skin and muscles in top condition.

Recipe for Chinese Black Chicken Soup
Ingredients:
1 whole Chinese Black Chicken (about 2-3 pounds)
10 cups water
1 peeled and sliced small piece of ginger
4-5 cloves of garlic, peeled and crushed
2-3 dried shiitake mushrooms
1 tablespoon of goji berries
Salt and pepper to taste
Instructions:
Clean the chicken thoroughly and remove any excess fat. Cut the chicken into large pieces.
Then, bring water to a boil in a large pot. Add the chicken pieces, ginger, garlic, and shiitake mushrooms.
Reduce to low heat and let it simmer for 2-3 hours, or until the chicken is tender and the broth is rich and flavorful.
Add the goji berries and simmer for another 10-15 minutes.
Season with salt and pepper to taste.
Serve hot, and enjoy!
Conclusion
Chinese Black Chicken Soup holds an esteemed place when it comes to Singaporean cuisine, being both healthful and tasty. It is considered comforting by many as a source of home cooking, often partaken at family gatherings or special occasions to symbolise love and care. What's more, there are medicinal properties associated with the soup, making it all the more meaningful to those who partake of it. Altogether, Chinese Black Chicken Soup is an integral element of traditional Singaporean cuisine.

Improving your immune system and promoting overall health and well-being is easy with the delicious and nutritious taste of Black Chicken Soup from Singapore. Why not discover how it can benefit you by giving it a try during the summer months? It's simple to make, so give it a go!